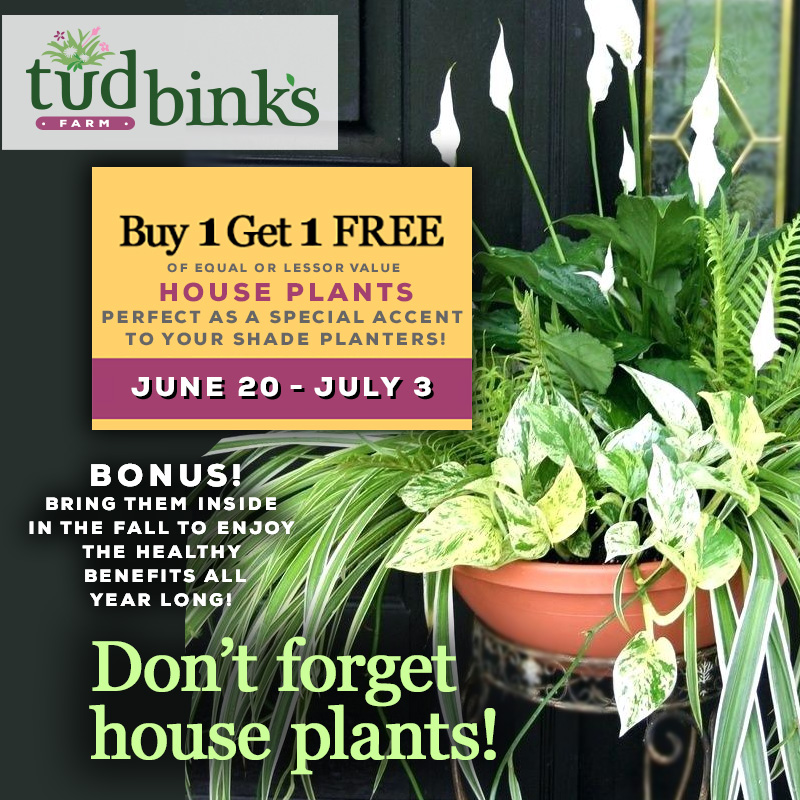 House Plants in Shady Planters!
With attractive foliage, house plants are fabulous to brighten up shade situated planters along with shade loving annuals. Keep them out of direct sun, and use them indoors after the summer season in corners or areas that are reasonably warm, and away from any cold draughts.
Water regularly in summer, but don't let them sit in water. Keep them on the dry side over winter, allowing them to dry out between waterings. During spring and summer, feed every three weeks with a houseplant fertilizer.
All house plants are "Buy One, Get One Free"  (Equal or lesser value, while supplies last). Expires 7/3/18.
Would you like a second coupon for discount containers/planters? You are in luck! A coupon is available for planters/containers as well!