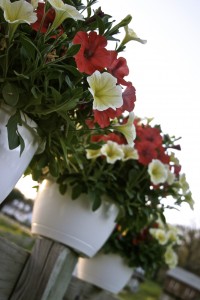 Who would've thunk it! Or as the original Tud would say, "What will they think of next?!" Of all the petunias that have ever hung in the Tudbink greenhouses(and you know how Van thinks about petunias… Learn to grow them or shame on you.  Thats right, you should be ashamed of yourself.)
Orange Flash is probably in the top 5 of all times.  Remember how we always teased you with the baskets and never had them in pots? We have them in pots…Man do we have them in pots!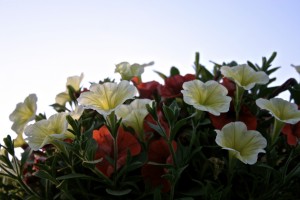 So come drink em up and by the way, thats their best bud in the basket, surprise yellow…He's pretty cool too!