This past week we ventured over the mountain…literally, to Halifax, Pa to do some work on a hillside to create a no-mow area for the homeowners. What used to be a treacherous hillside to mow is now…an area at peace. Getting to the peaceful place was a challenge…one that can best be told through pictures.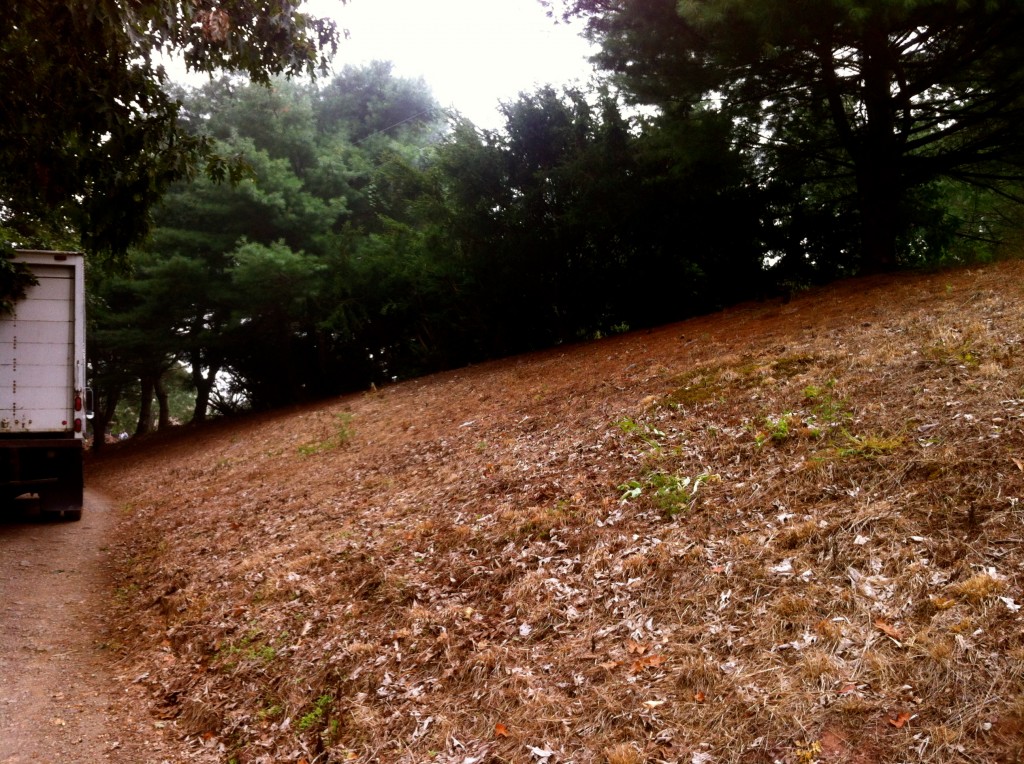 Above you can see the hillside as it was…before it was planted, below a view from the road looking in.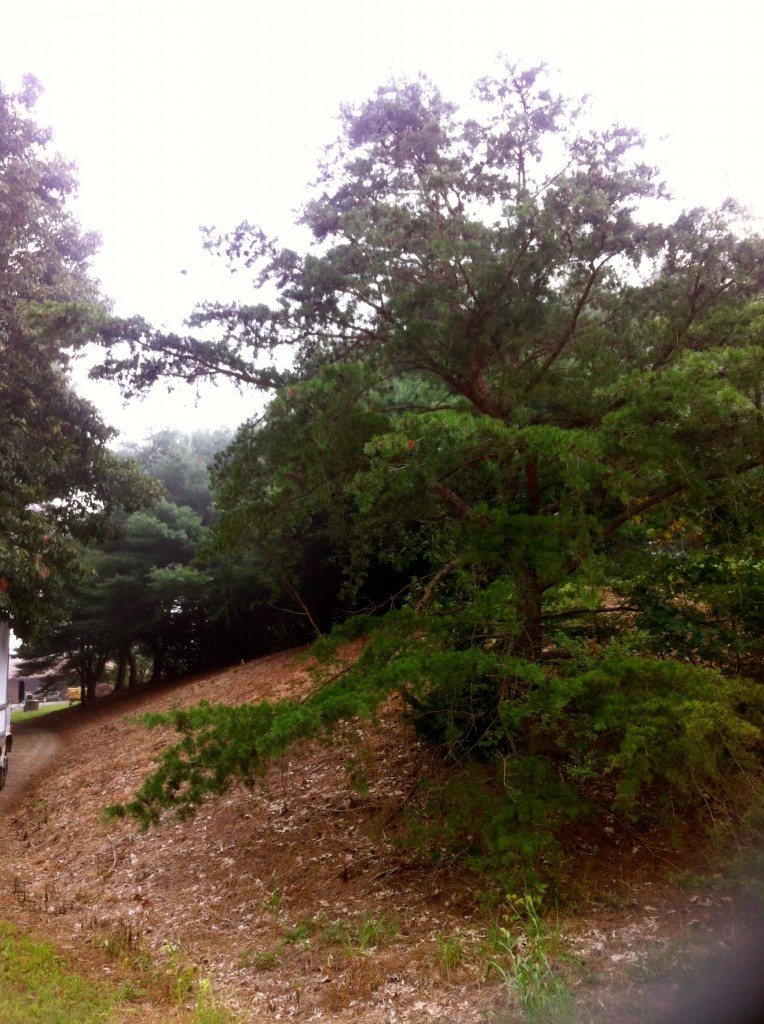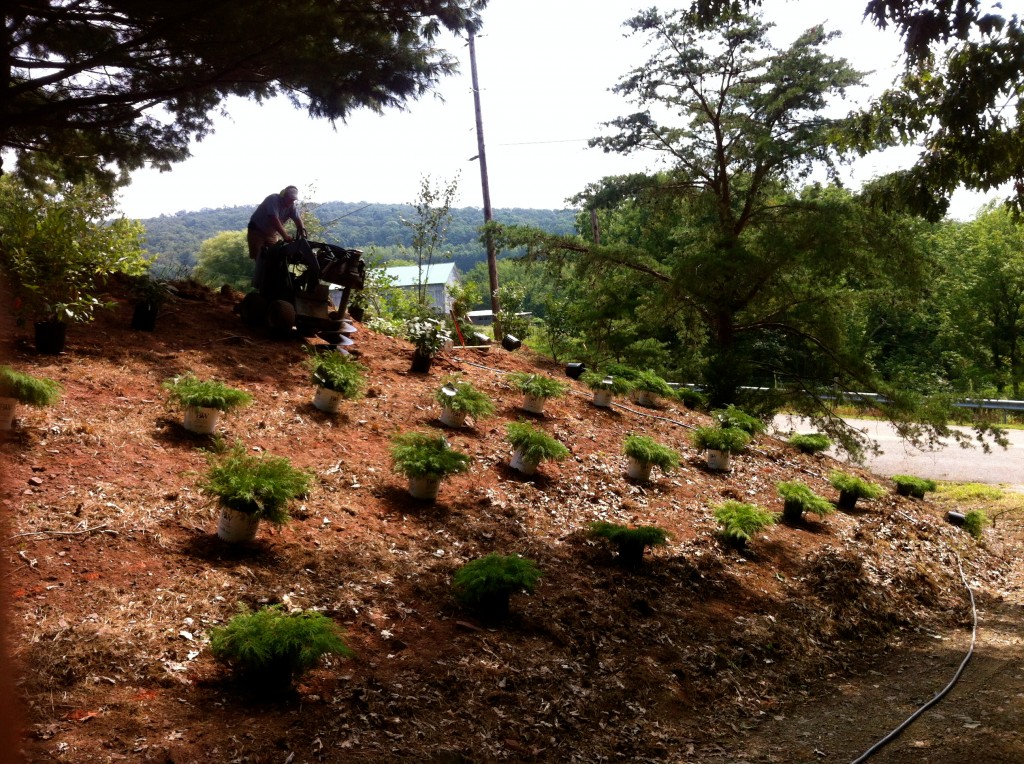 The plants are set up, ready for planting…you can kind of get a feel for the angle of the hill…below: the drill posed and ready to drill…and then…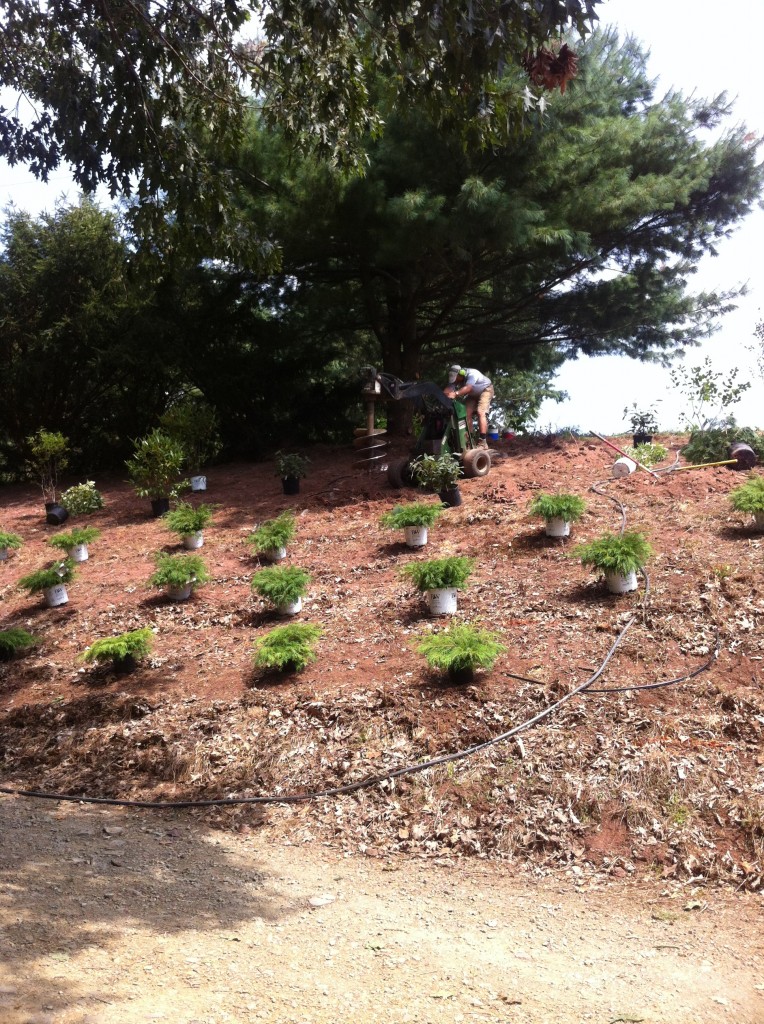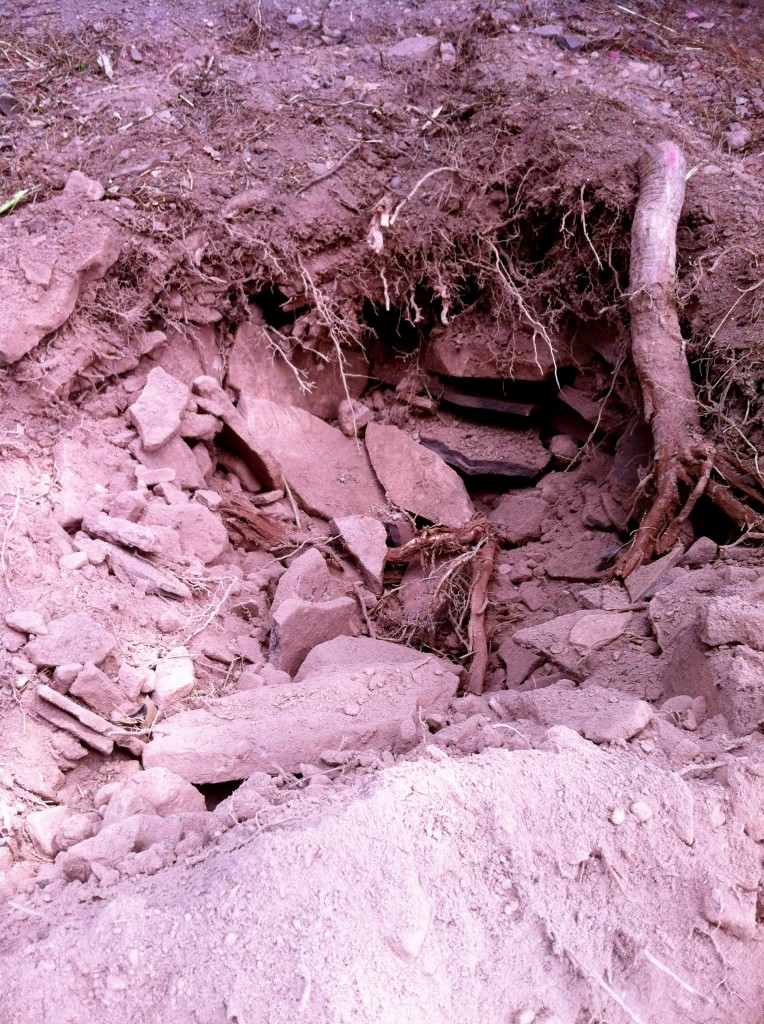 We found this…95 percent of the holes we drilled/dug we hit rock. And not just a little rock either…this is what these folks deal with on a daily basis if they want to plant anything…irrigation was installed to give the plants the water that they need to become established. The next mountain we conquered was one…of mulch. How long did it take 5 people, 1 skidloader and a dingo to spread a tractor trailer load of mulch? 5 hours would be the correct answer.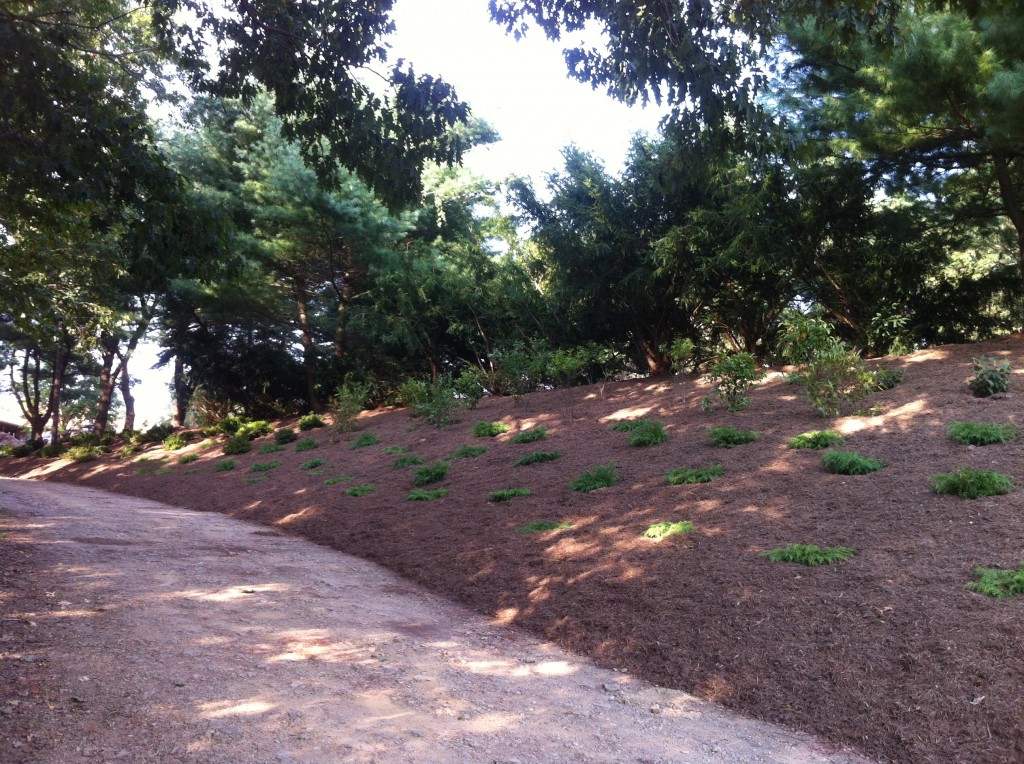 The finished product… we look forward to watching the shrubs grow and mature and do their thing.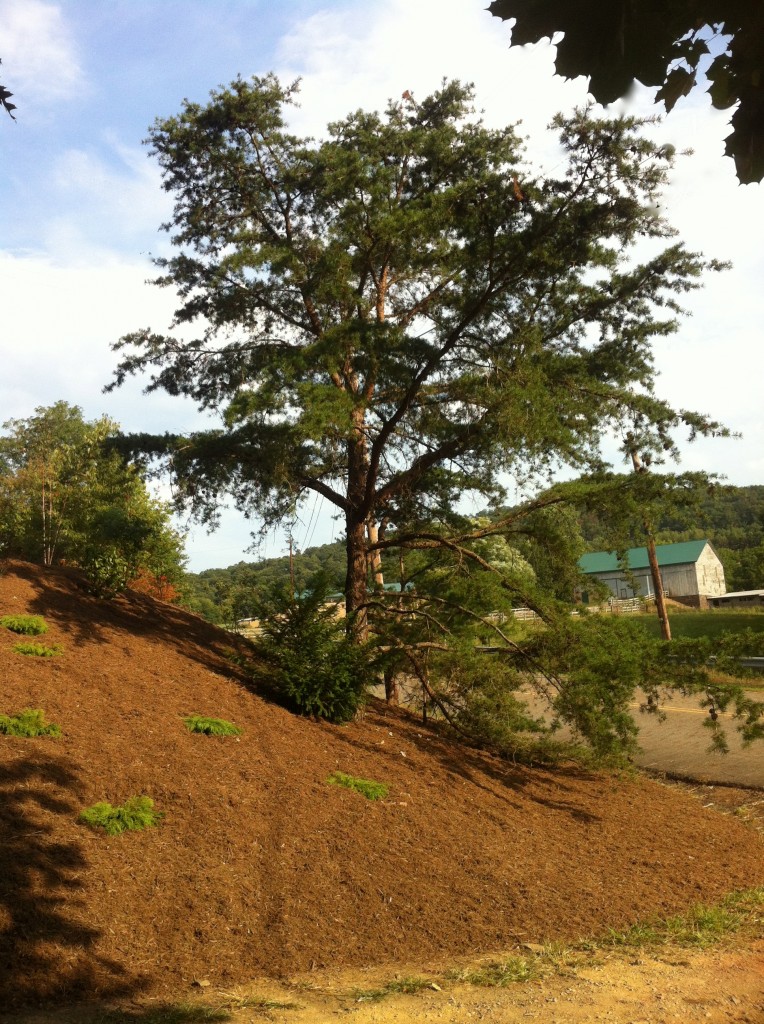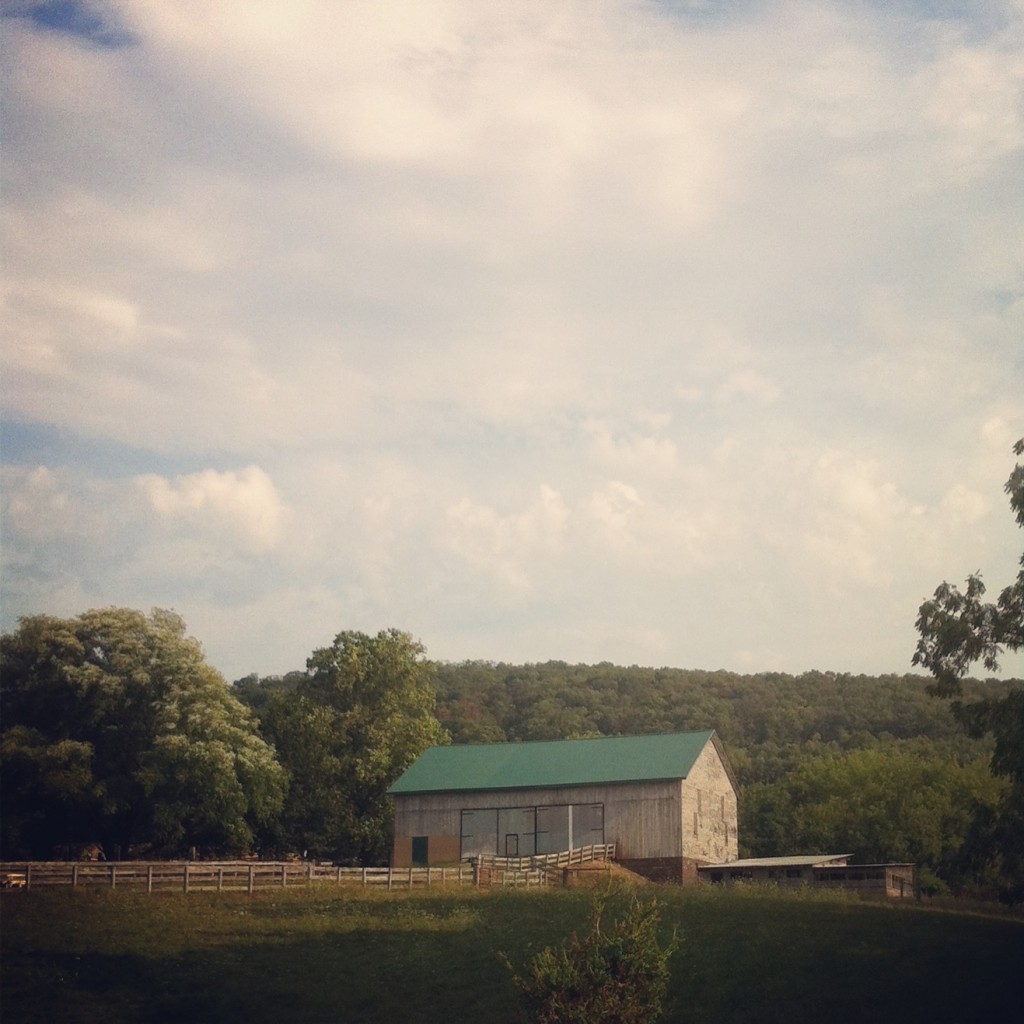 The hillside overlooking this view is now at peace, the shrubs and trees content in their new home…over the mountain.