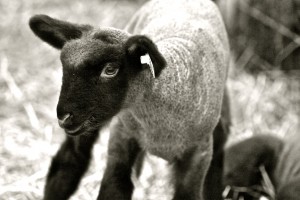 Someone once said, "Tudbinks has great prices, great quality  and great variety,"…and not necessarily in that order. We love that kind of talk. But this year we decided to pay tribute to the biggest stress relievers and the one constant at Tudbinks for nearly 50 years. Everybody's favorite, the Tudbink sheep.
You've seen them in the pasture, you've seen them in the barn, you may have even seen them competing in the show ring, and finally, by populardemand, you're going to see them in the greenhouse.
Carrying the genetics from ages past, some of the 2013 lamb crop will be waiting to meet you at the west end of greenhouse 5.