Celebrate with the Gift of Gardening!
It's that time of year again to celebrate small businesses around Lancaster County! To help celebrate – why not get a head start on your holiday shopping by getting your loved ones, friends, teachers, neighbors… (you get the idea) a gift card to Tudbink's!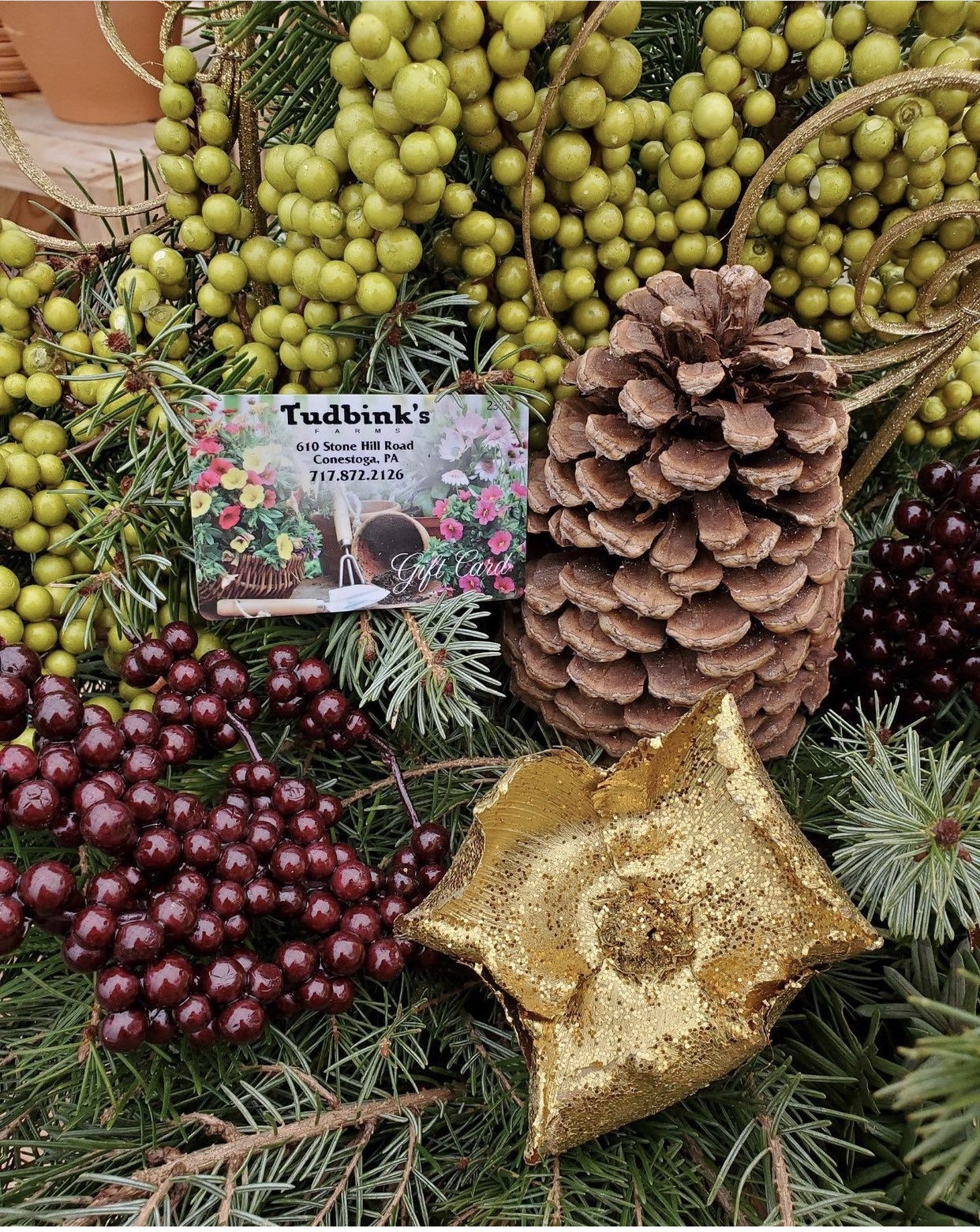 And here's the best part:
For every total of $100 you spend on the gift card(s), we will give you a $20 gift card for you to give or use!
You may order the gift cards in increments of 1x – $100, 2x – $50, or 4x – $25 amounts. Just complete the online order form on this page, and we'll mail the gift cards out to you for your convenience!
The special will run from Saturday, November 27 to Monday, December 20.
Our greenhouse will be open starting Saturday, November 27th (9am-3pm) and several weekends throughout December. You can view our hours here.
(Gift cards can be used any time next year)