We're excited to announce our opening day for the 2017 season!
Tudbinks greenhouses – open for retail sales!Its a great time to purchase perennial bedding plants, shrubs, and trees.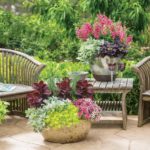 Be inspired with the Proven Winner Gardener's Idea Book – Sign up for your copy at the Proven Winners website today!
Our expert horticultural staff offers advice and assistance with plant selection, placement, and care. Come out to take a look!