Nothing beats the vista core.
"I don't like petunias, they never do good for me.  And don't you have to deadhead them?"
Arg, hold me back!  We plant petunias by the thousands at our greenhouse, in the city and maybe even at your house.  Guess what? WE DON'T DEADHEAD THEM, and you don't need to either!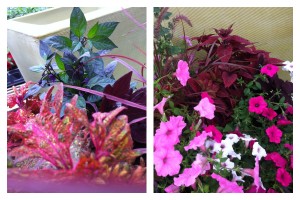 This week we were privileged to take part in Lancaster Newspapers ongoing Container gardens in bloom series.  While some people will be disappointed that we did not fo the exotic route, we felt it was more important to repeat ourselves on more time.  Here we go. Everybody needs to be growing petunias and to get the fear out of your eyes.  The vista three amigos are the most user friendly genetics on the block.  Virtually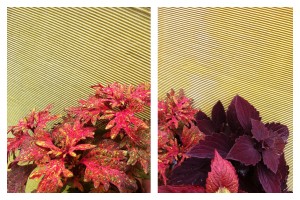 ironclad, grows like a weed, doesn't dissolve in rain and blooms so hard that you can't find the foliage.  Whats the key? Just keep feeding them.  Don't worry about overfeeding, you will probably not even get close to what they wish you were feeding them, so let-er-rip and see what happens! Watch your petunias eat their own dead.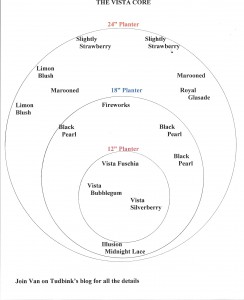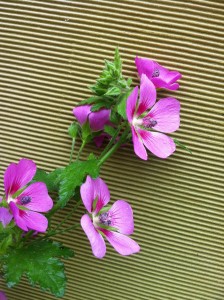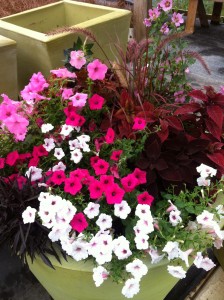 Ok, now for the fancy part.  Our featured planter is broken down into three parts.  If you have a 12″ planter, try only the three vistas: 1 Fuscia, 1 Silverberry and the most famous of them all, Bubblegum.  For an 18″ planter, add 1 Fireworks grass as a centerpiece with 3 Black Pearl and 1 Illusion Midnight Lace to the mix to spill out the front. Have an even bigger planter such as a 24″? Add a second centerpiece with 2 Slightly Strawberries and some sun tough coleus: Marooned, Limon Blush and Royal Glissade.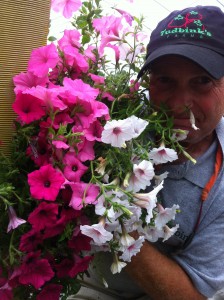 Van