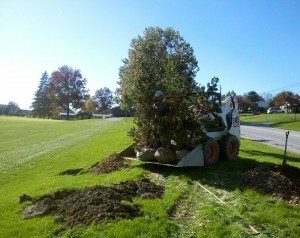 Whether it's a once a year trim or weekly or monthly visits. Tudbink's can oversee the maintenance of your property with the same care we put into our landscaping. In fact, it makes good sense to have us step in following an installation for routine maintenance visits. Even the best landscape designs need a watchful eye to reach maturity. As this development process occurs, a trim, a change of location, or even a removal to prevent over-crowding is just what the doctor ordered. Think of it as rotating the tires, moving the furniture or vegetative plastic surgery, we will be there to point you in the right direction and hold your hand if you're feeling weak. Our property care folks have a long list to check off when we stop by. Here are just a few:
Debris removal
Estimates
Extracting
Item replacement
Mulching
Pesticide application
Relocation
Tree removal
Trimming
Weeding
…and lots of professional advice.